Sellers Comments -
Classic & Performance Motor Show
Wentworth Woodhouse
sponsored by ClassicLine Insurance & Motorpoint
Sunday 17th July
It is going to be a warm one on Sunday - we'll have a couple of extra gazebo's, please bring your own umbrella's and suncream!
The house and gardens will be open for discounted entry and will provide a great excuse to cool down! Water will be available during the day if you have your own bottles and we'll even have a 'Pause for Paws paddle pool' to help keep our dogs cool too.
Breakfast is served from 9am onwards.
Club stands - please bring your flags and we'll look to get your gazebo's behind your stand.
The Advanced Exhibit Bookings have been closed and there will be availability for exhibits to arrive and pay on the day - please arrive early from 7.30am-10am (earlier the better) and remain on site until at least 3pm.
The main show area will be in front of the stunning house of Wentworth Woodhouse and visitor parking located down the main drive area - please follow the marshall's directions to park and pay on foot for visitor entry.
With a good number of stalls and exhibits, we're looking forward to welcoming you all to what is looking to be a great day out.
Visitor entry is available online or pay on the day (cash recommended signal for card machines dependant!)
Don't forget to have your tickets at the ready for scanning and I hope to see you all there!
What you need to know:
Exhibitor Entry: 7.30am-10.30am
Public Entry - 10am - 4pm
Follow AA road signs for Classic & Performance Motor Show - Postcode S62 7TQ
We will be looking to do filming on Sunday for a show going out on Sky in the coming weeks. If you see the crew wondering around and don't mind chatting about your pride and joy, let them know.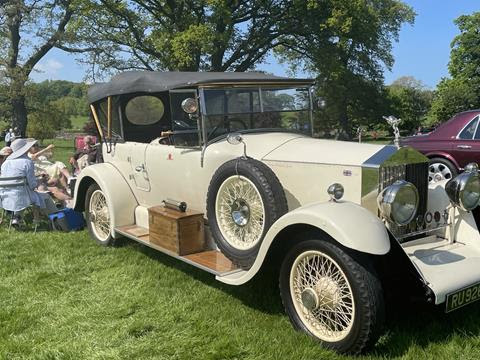 Lytham Hall Classic Car & Motorcycle Show Sunday 7th August Sponsored by Autoserve Club & Motorpoint
Advanced bookings are closed for exhibits however there will be space for early arrivals on the day to pay on the gate and exhibit. With great displays and clubs already registered, a visit is highly recommended to this stunning house.